Below are several experiments with making kaleidoscope images in Photoshop.
Yes, I know this is a bit of a gimmick. So sue me. There are plenty of gimmicks in photography these days. They're all wonderful or terrible, depending on who is using them and what images result.
There's lots of fun stuff in this process: choosing the photo, choosing how to slice it, what to do with the background.
I'm not sure where this will lead but for now, it's satisfying.
I don't do much print design anymore, but the Camden Civic Theatre posters are fun (pro-bono) job that I love.
It's always a good challenge for me to summarize the spirit of a show in a single letter- or tabloid-size page. And make people want to come. And give the essential data in a clear and concise way. All so that someone passing by the poster on the way into the supermarket might be stopped by it long enough to consider going and absorb important details.
So Dirty Work at the Crossroads is coming up next month. I shot the photo and designed the poster.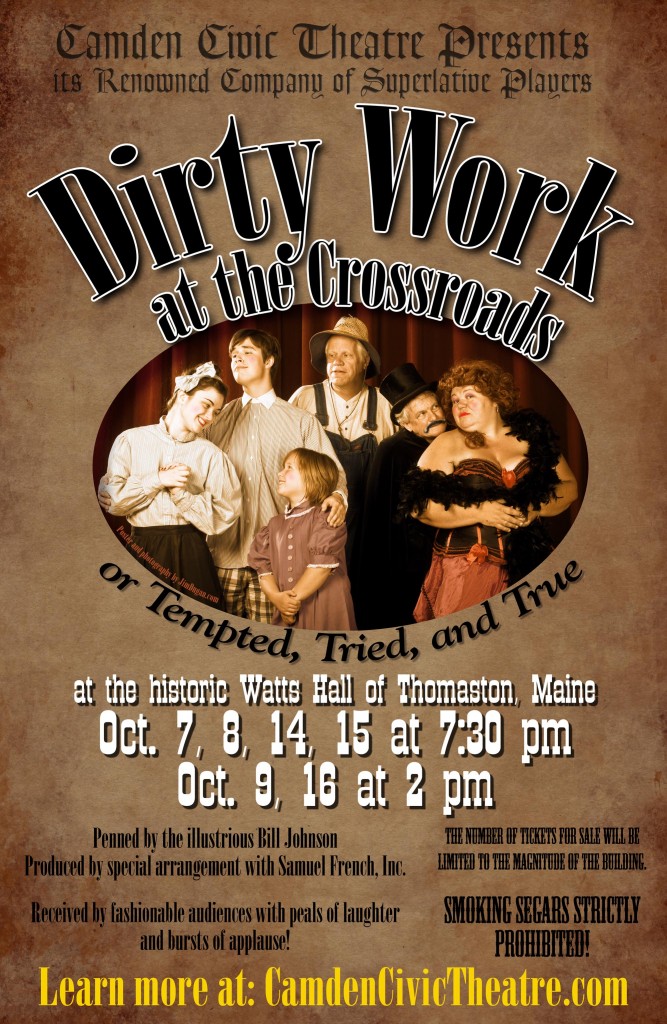 I finally got around to editing the photos I made last week on the Mary Day. Also, don't miss the Mary Day video I made the same week.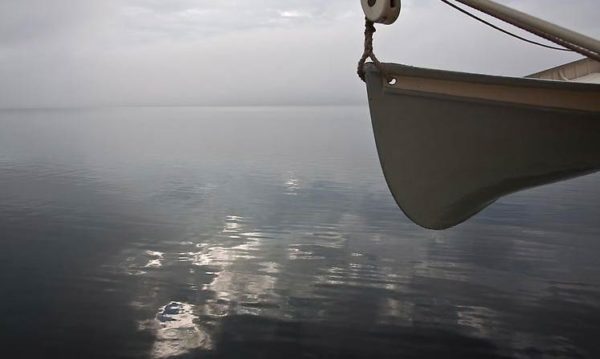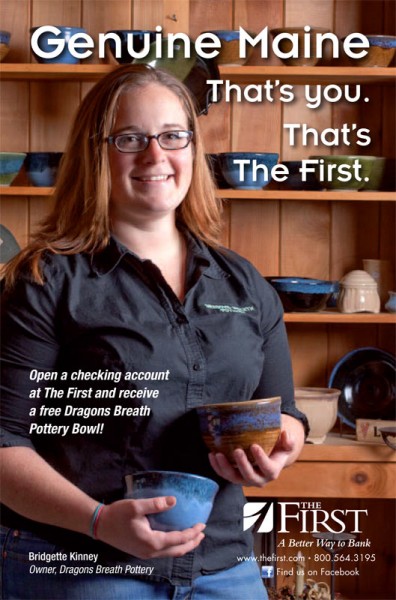 The First is one of our local banks. They hired me to take pictures of a local potter, Bridgette Kinney. The product of that will be in the mail in the next couple of weeks but Bridgette has a PDF on her web site. So I figured it's OK to show the work here, too.
I took this picture years ago and it continues to be a favorite, for me and others. My mother has asked me to print another round of notecards with it for her. And she's just heard from an old friend who bought a print of it, which the friend still treasures.
Behind every picture there's a story but this one is pretty simple: I was walking in Camden in an early snow, turned into the park and walked along, enjoying the view. I saw this apple tree above the harbor and shot a couple of pictures, all the while feeling that there was some Zen or Hokusai quality to it.
Normally, a photographer takes LOTS of pictures and I'm usually no exception. But in this case, I just had a feeling that this was enough. I couldn't improve on it, those reds and yellows, the jumble of branches. I do wish I'd tasted one of the apples though.