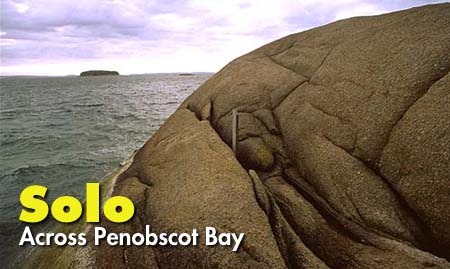 Solo Across Penobscot Bay
For five days in September, 1995, I paddled a kayak alone across Maine's Penobscot Bay, from Rockland to Stonington and back. This is the story of that journey and what it meant to me.
Each page in this story links to all other pages. Thumbnail images usually lead to a bigger version of the same. Pretty straightforward stuff.

---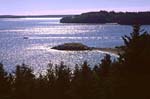 ---
---

---
---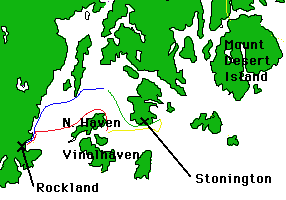 Here's a crude map of my trip. Day One is in red, Day Two in yellow, Day Three not shown, Day Four in green, Day Five in blue.

---
---
---
---
---
Index || Solo || MITA || Gear || Spiritual
Day 1 || Day 2 || Day 3 || Day 4 || Day 5
---
This web site is by Jim Dugan.
Check out my home page.
---